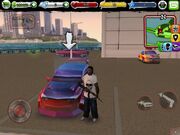 The W4C-H is a vehicle that can only be found when all of the hidden wheels are collected.
Attributes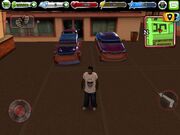 The W4C-H is one of the only vehicles that have one paint job, with a shiny red finish. It features similar appearances to the W4C but with a huge exhaust pipe at the back and with a spoiler.
It is faster than a Gallopino, but its handling is moderately poor. Being at a small size, it can maneuver through tight traffic. It is possibly the fastest car in game. It has a health of 600, due to its speed.
It can spawn throughout the map alongside other cars, but it will never appear with a person other than the player driving it.
Ad blocker interference detected!
Wikia is a free-to-use site that makes money from advertising. We have a modified experience for viewers using ad blockers

Wikia is not accessible if you've made further modifications. Remove the custom ad blocker rule(s) and the page will load as expected.